Now you can save URL links to important pages, such as Google Drive links, in a contact's or deal's Files section.
When adding items to Files, you'll see a new option for adding links, in addition to uploading actual files.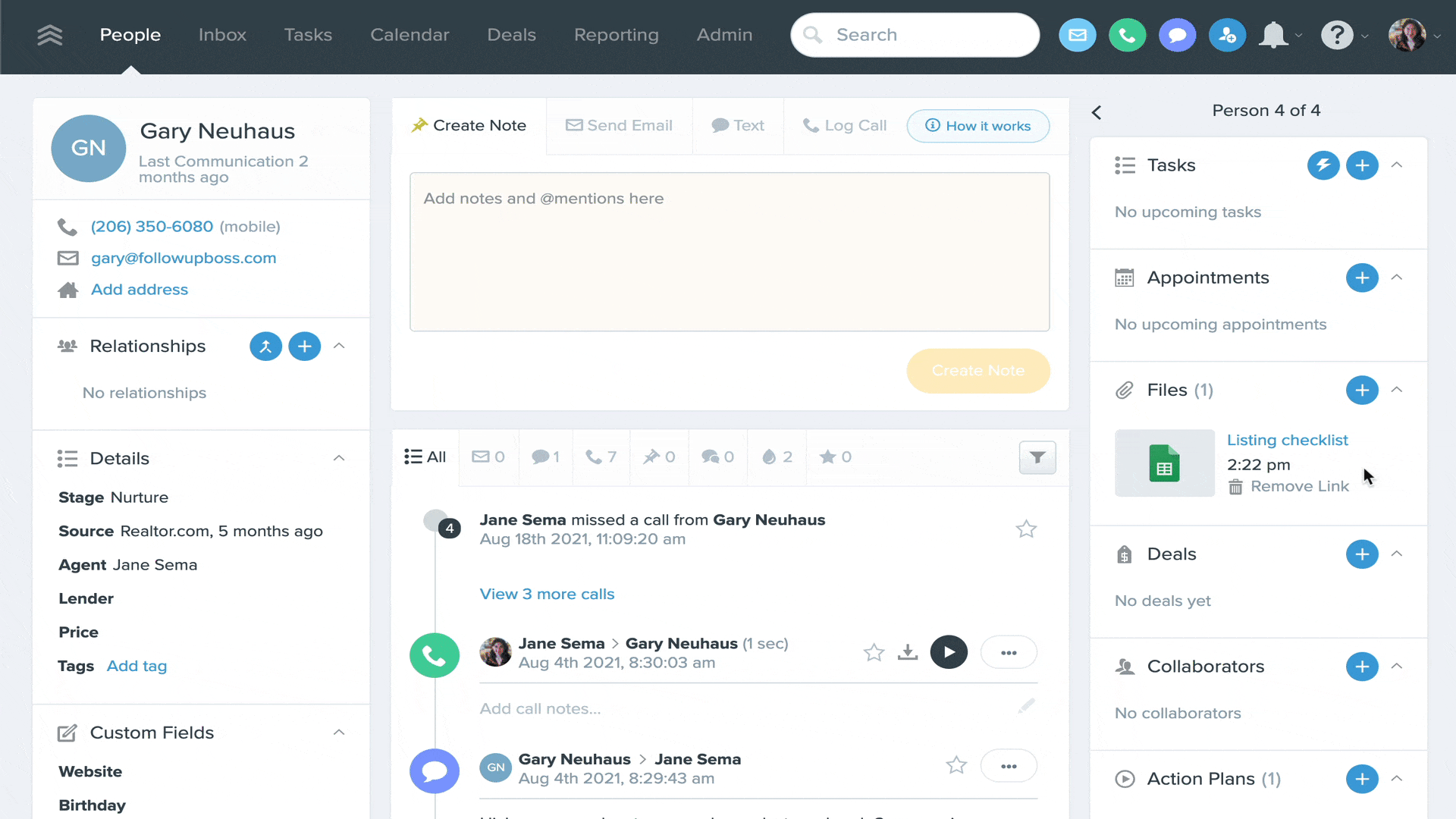 Here's one way to use this: If you have a Google Sheet shared with a listing client to track progress on their home's sale, now you can save a link to the sheet in their Files section for quick reference.
For more information on how to organize important information in a contact's or deal's Files, check out the help guide here.
Please note: Files are currently viewable on desktop, and aren't yet available in mobile apps.