We've introduced a change to make it easier for you to introduce agents and/or referral action plan emails.
Previously, when sending emails via Action Plans we would always use the Sender's profile information instead of the assigned agent. This made it difficult for teams wishing to send emails for agent introduction or lender referrals. With this new change, Action Plan emails will always use the assigned agent information just like when sending 1<>1 template emails.
Additionally, we introduced a new merge field for %sender_ to make it as clear as possible for you to specify what information to use when sending an email template.
1) Action plan will always use Assigned agent information
2) Action plan will use the Sender's profile information for introduction emails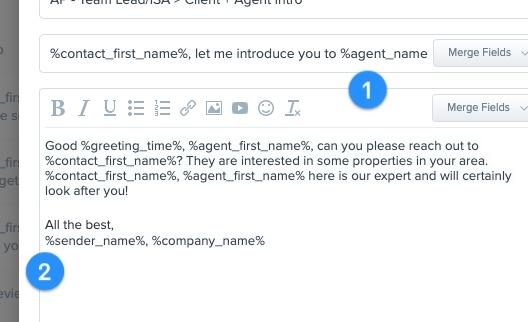 There are more details within the help document below and If you have any questions, please email us at support@followupboss.com