If you have a Google or Office 365 email connected, now you have an easy way to import your existing signature from your email account into Follow Up Boss.
When editing your email signature on the Settings page, you'll see a new option for "Import signature." Clicking that will automatically pull-in your signature from your email account. This will happen automatically the first time you connect your email to Follow Up Boss.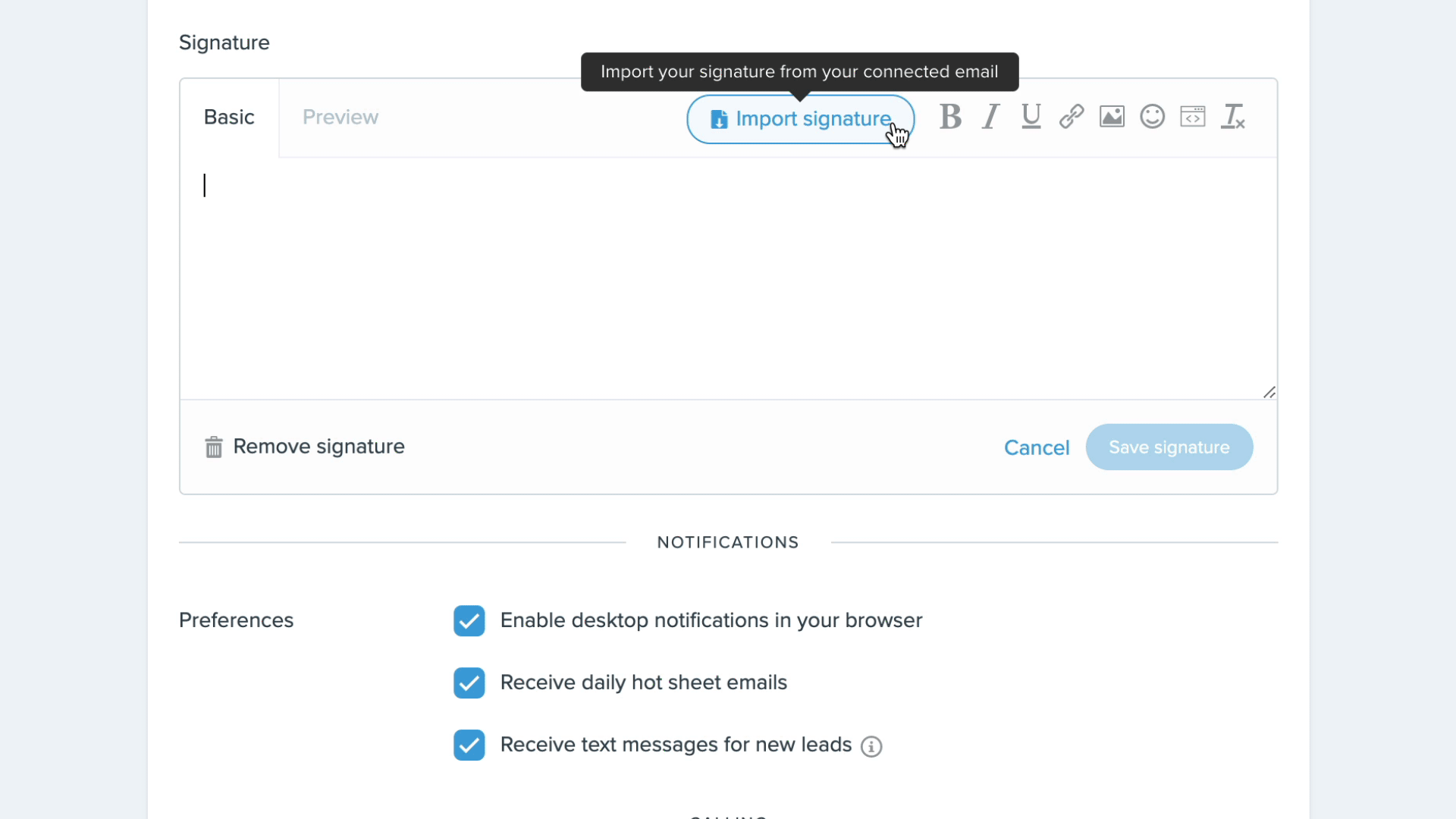 How does it work?
The signature import tool searches your email account's recently sent emails and detects a common signature you've used in the past, and then recreates that email signature for you in Follow Up Boss. If you have a default signature already set in Google email, Follow Up Boss will pull-in your default signature automatically.
This feature is currently only supported with Google or Office 365 emails, but we're looking to expand it to other email providers in the future.
For more details on how to edit your signature and how the signature import tool works, check out our help article here.