Now account owners can edit a custom field's dropdown options and rearrange the options without losing any data.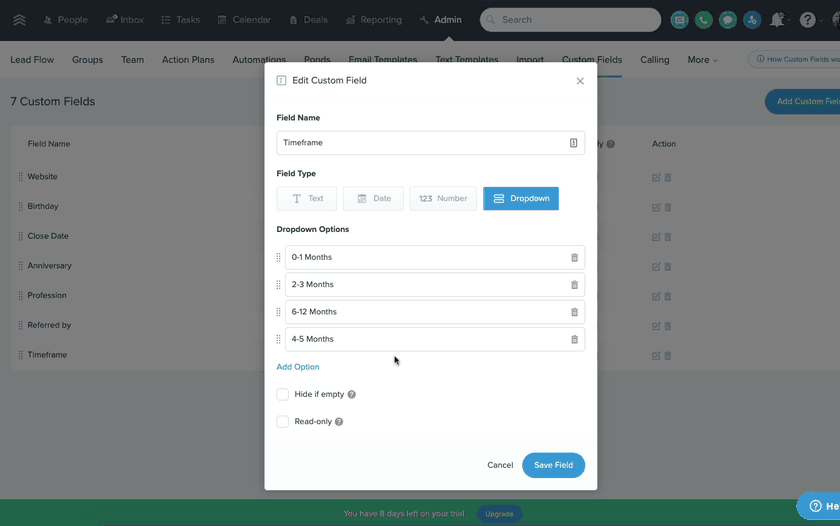 Previously, if you edited the name of a custom field's dropdown option, then that value would be removed from all of the leads that had it selected. There also wasn't a way to rearrange a dropdown's options. Sometimes these problems worked in tandem to provide customers with major headaches and data loss.
Please note:
Deleting a dropdown option still deletes the value from all of the leads.
Custom fields can be managed by account owners only.
To learn more about how custom fields help you organize and track important information, check out the help guide here.