The newest version of the Android mobile app (version 2.21.0) supports both appointments and Contact Relationships. This update also fixes some intermittent issues with tasks not displaying.
Here's a quick video showing the improvements:
This release lets you schedule and view your appointments while on the go: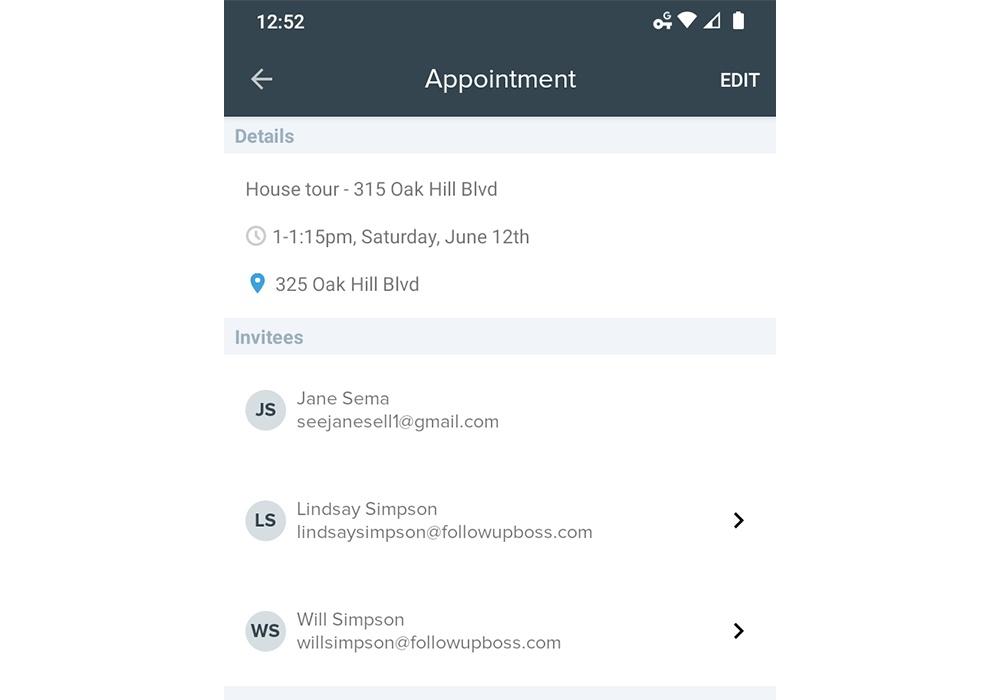 And you can also edit and view Contact Relationships from the app: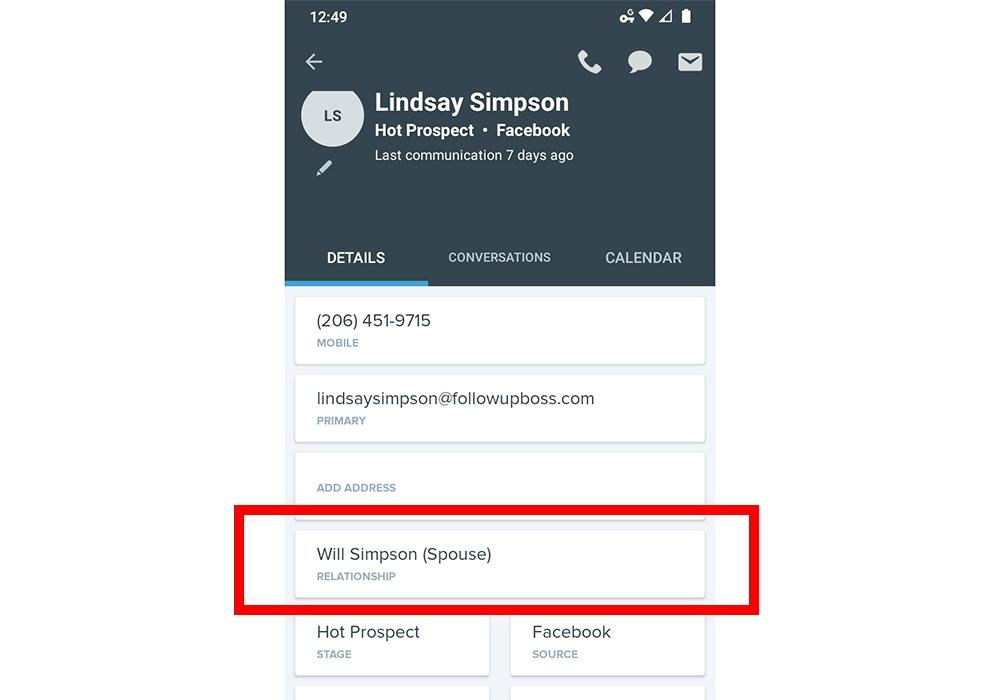 You can download or update the app from the Google Play store here. We recommend turning on automatic updates for the app to make sure you get the newest feature updates and bug fixes.
We made a roadmap that shows our upcoming Android improvements here, which also gives you an option to submit ideas to our team for how we can keep improving the app.
To learn more about tracking your appointments in Follow Up Boss, click here. For an overview of Contact Relationships, read our help guide here.