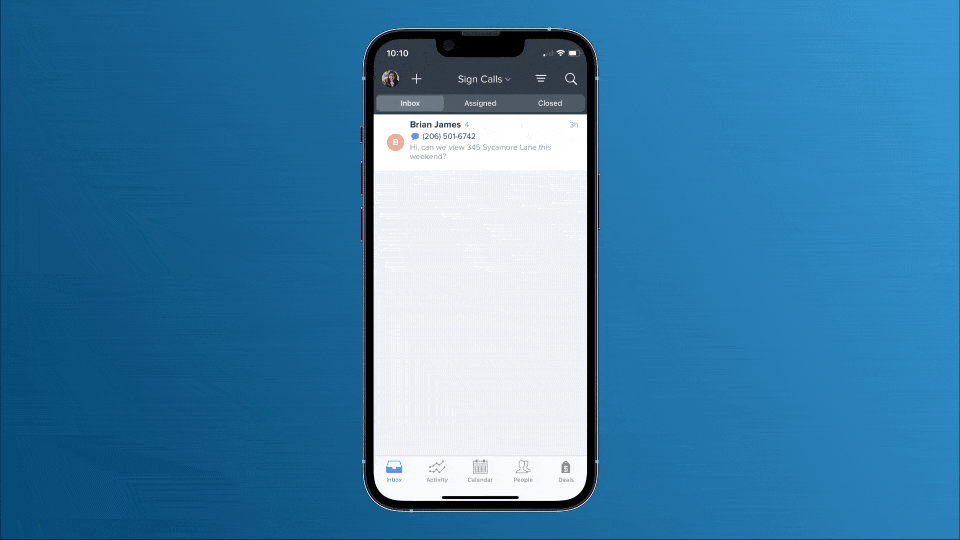 The latest update to the Follow Up Boss iPhone app gives you full visibility of every conversation in your inbox and your team inboxes, whether it's a new conversation, or one that's been closed or assigned to your team.
This helps you stay on top of every call, text and email to your business and deliver first-class service to every client, even when you're on the go.
If your phone hasn't automatically downloaded the update yet (version 2.20.1), you can manually download it from the App Store here.
Previously when viewing your inboxes on iPhone, you were limited to viewing only new conversations. Conversations that were closed or assigned were only visible on the web version of Follow Up Boss.
This update changes that. Now you'll notice a simple control at the top of the inbox screen, which lets you toggle between viewing new inbox conversations, conversations that have been assigned from that inbox and conversations in that inbox that have been closed.
From there, you can swipe an item to close it, re-open it or assign it.
For an in-depth overview of how the iPhone app works, check out our guide here.