Now you can change the "from" email address when sending emails if you have access to multiple emails through a Team Inbox. This gives you a seamless way to handoff new leads to agents by sending a quick intro email on their behalf.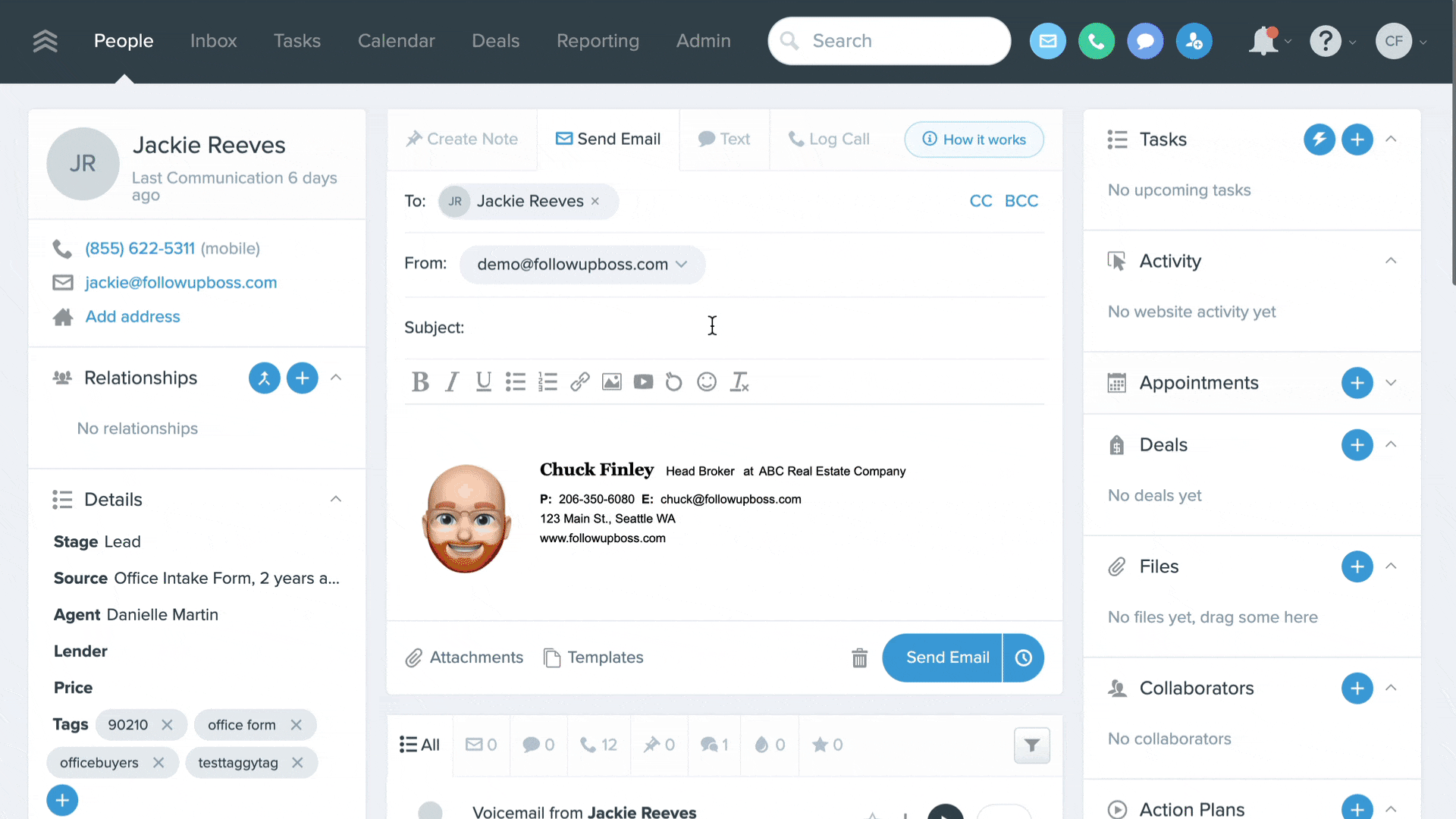 With a clear view of the "from" address on emails, you'll never be uncertain which email your contacts will see.
Note: This does not apply to batch emails or Action Plan emails currently.