Hey Android users,
If you've been using Team Inbox on the desktop you'll be happy to hear that we've added it to the app as well. As of now, you can see all of the Team Inboxes you have access to as well as reply to the calls and messages in them. You'll also see the conversation assigned to you in "My Inbox".
You can now filter all of your inboxes to only show texts and calls or to show all inbox items. Take a look below and notice the three horizontal lines in the upper left, all you need to do is tap those to filter your inboxes.
Here's our help documentation on Team Inboxes to get you started if you're not using it yet.
Keep an eye out as we continue to round out Team Inbox functionality in the app and let us know what you'd like to see next!
A few other things we've been working on in case you haven't noticed them just yet:
Text templates are now available. Just tap the paper icon in the upper right of your text conversation to use a text template.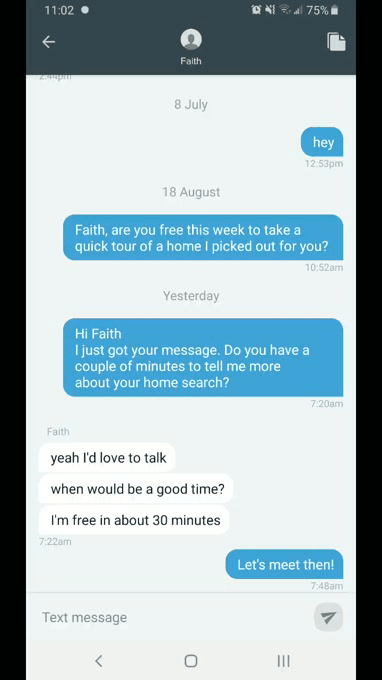 When an update is available in the app, you'll see a little red badge show up over the Settings icon in the lower right to let you know so you can benefit from our updates as soon as possible.